homefacility - professional housekeeping, competent management and reliable administration-service for your temporary furnished rental apartment in Berlin. Whether an apartment handover, compilation of an inventory, organisation of tradesmen or home staging: we manage your property with care and attention.
Homefacility
"We've been doing this for over 20 years!"
Welcome to homefacility, your service agency for the rental of furnished apartments in Berlin. Do you have an exclusive apartment in an old building in Charlottenburg, a modern loft on the River Spree or a business apartment in Mitte? Our professional home management service team can advise you and assist you in all matters relating to the letting of your property.
homefacility is a growing, modern company. The present proprietor, Claudia Müller, started looking after and managing her own furnished apartments in Berlin and Munich as far back as 1996. In 2004 she turned independent with this business idea, whereby her accumulated knowledge and long experience of the peculiarities of renting furnished apartments stood her in good stead.
Since then homefacility has been providing reliable, uncomplicated and professional assistance to a constantly growing circle of property owners. The success of our concept, which can be tailored to your needs, is confirmed by our satisfied customer base.
We look forward to the opportunity of a personal meeting, without obligation, to present you a complete overview of our services.
Competencies
"Stay independent! Like us."
Your furnished let apartment needs reliable and competent service?
We will manage your property with care and attention.
Most agencies today are linked to broker set-ups. This creates the type of dependencies we aim to avoid. If required, we will be more than happy to recommend trustworthy partners and platforms to you with a view to placing your apartment on the market independently and on your own terms. Stay flexible. Like us.
The management of your apartment is a matter of trust. With more than twenty years of experience, we are the market leader in all administrative matters concerning temporary acommodation.
Service requirements are very individual and we can offer you alternatives. If you opt for our stress-free and all-inclusive Basic Package, you'll no longer have to worry about anything. As a full service provider, we will simply take care of everything for you.
Would you prefer to organise some things for yourself? Then choose our Basic Package light. Of course, you can add individual services to both packages at any time, if required.
Naturally, we are also able to provide other services on request. We will be pleased to assist you and can assure you of a fast, uncomplicated and professional service.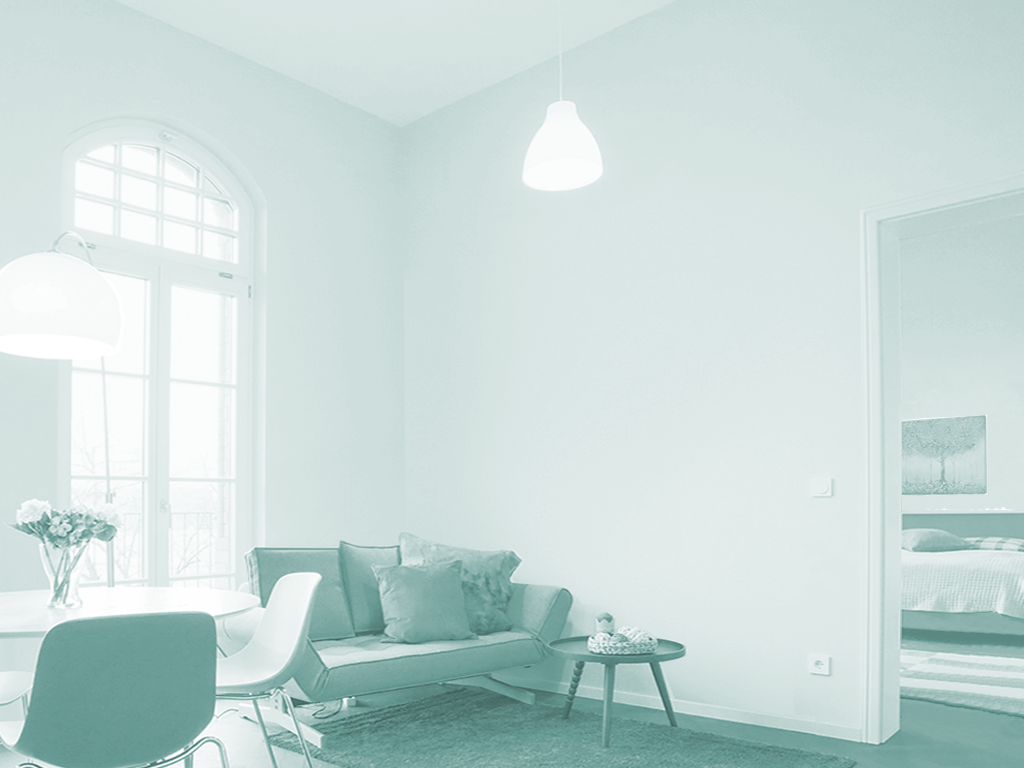 References
"Just as if it were our own home…"
Here you can see some images of exclusive apartments which we have been managing professionally for many years.
Superior furnishing and the loving way in which the rooms have been decorated reflect the owners' deep attachment to their properties. Close attention to the needs of our clients goes hand in hand with the painstaking management of your property.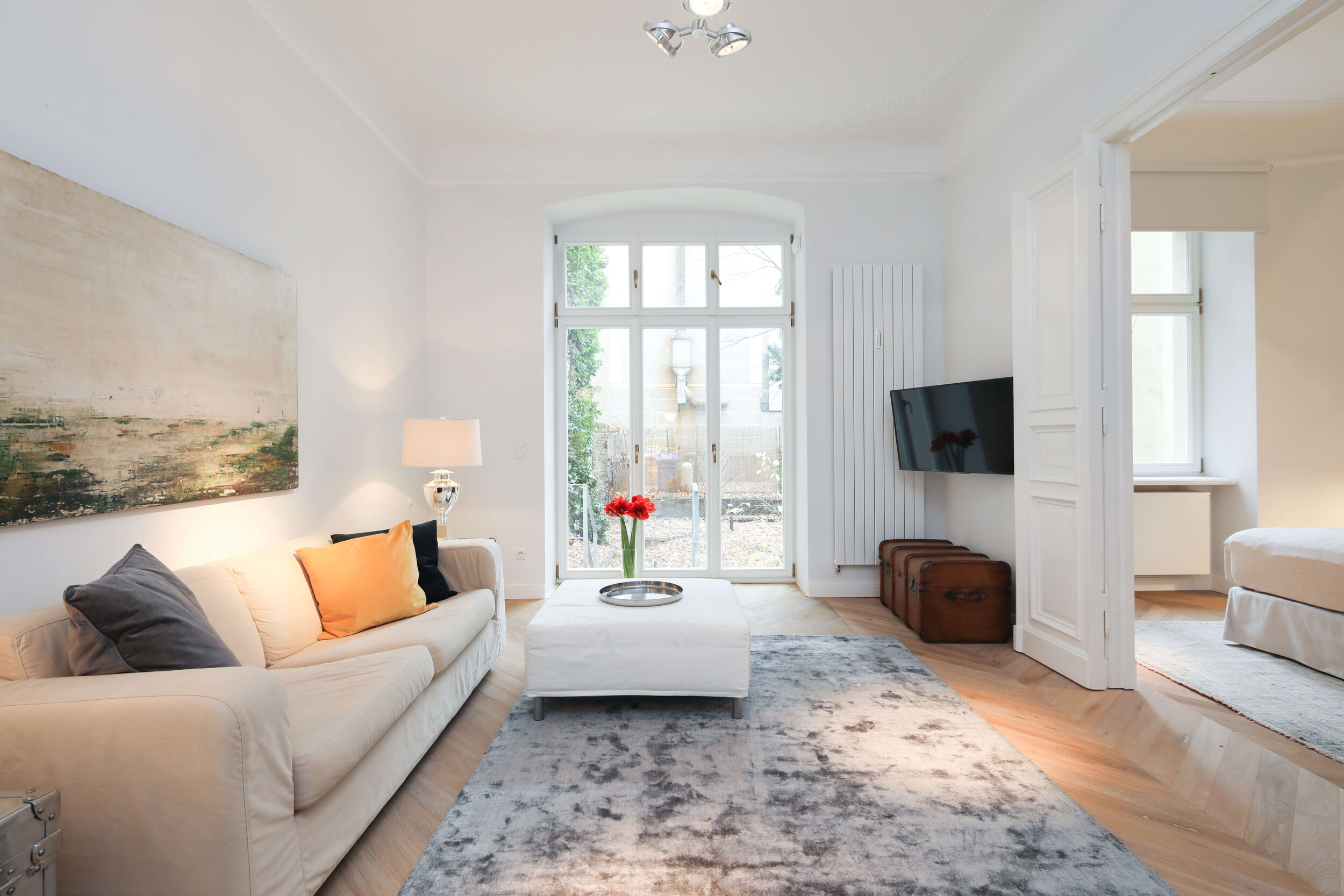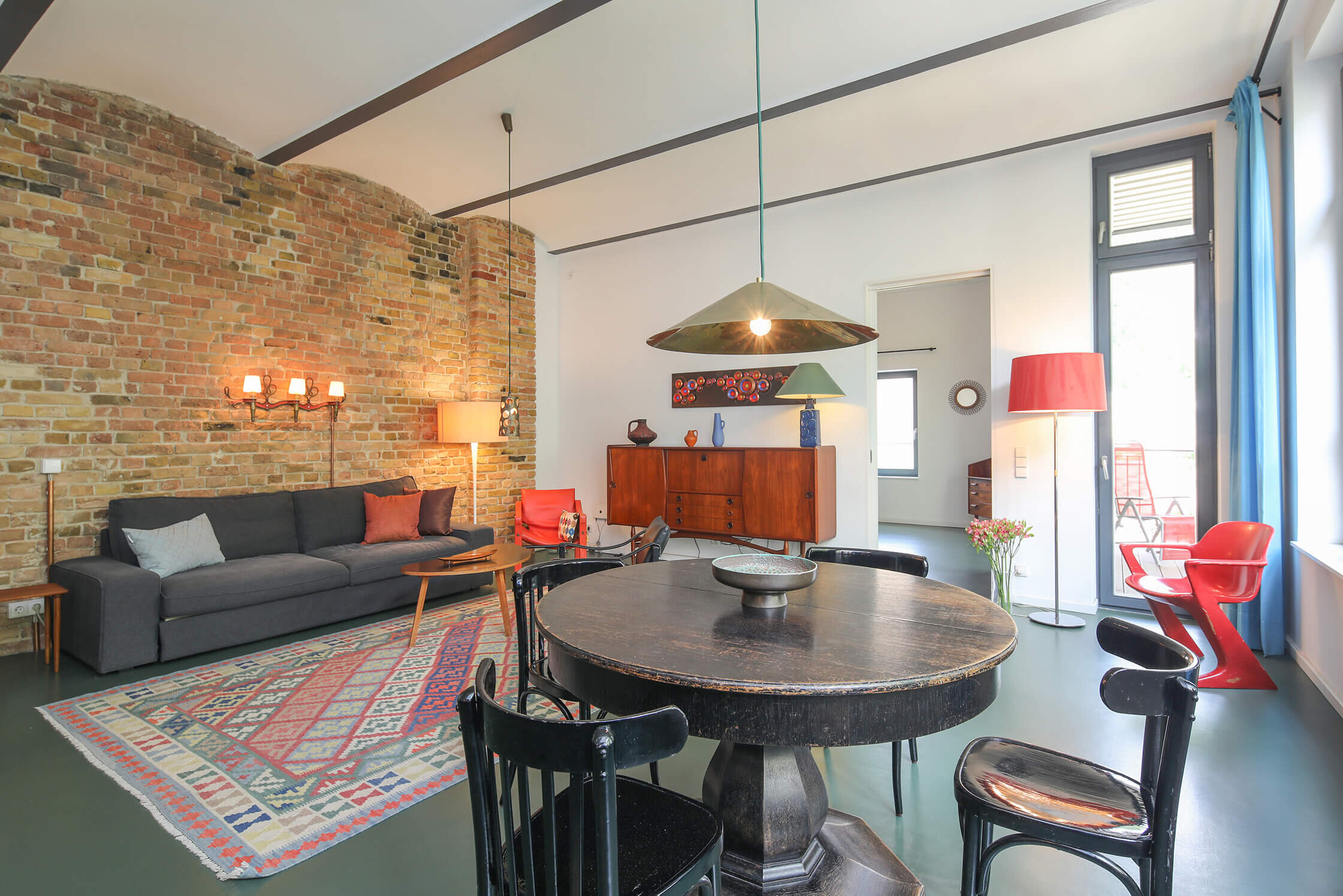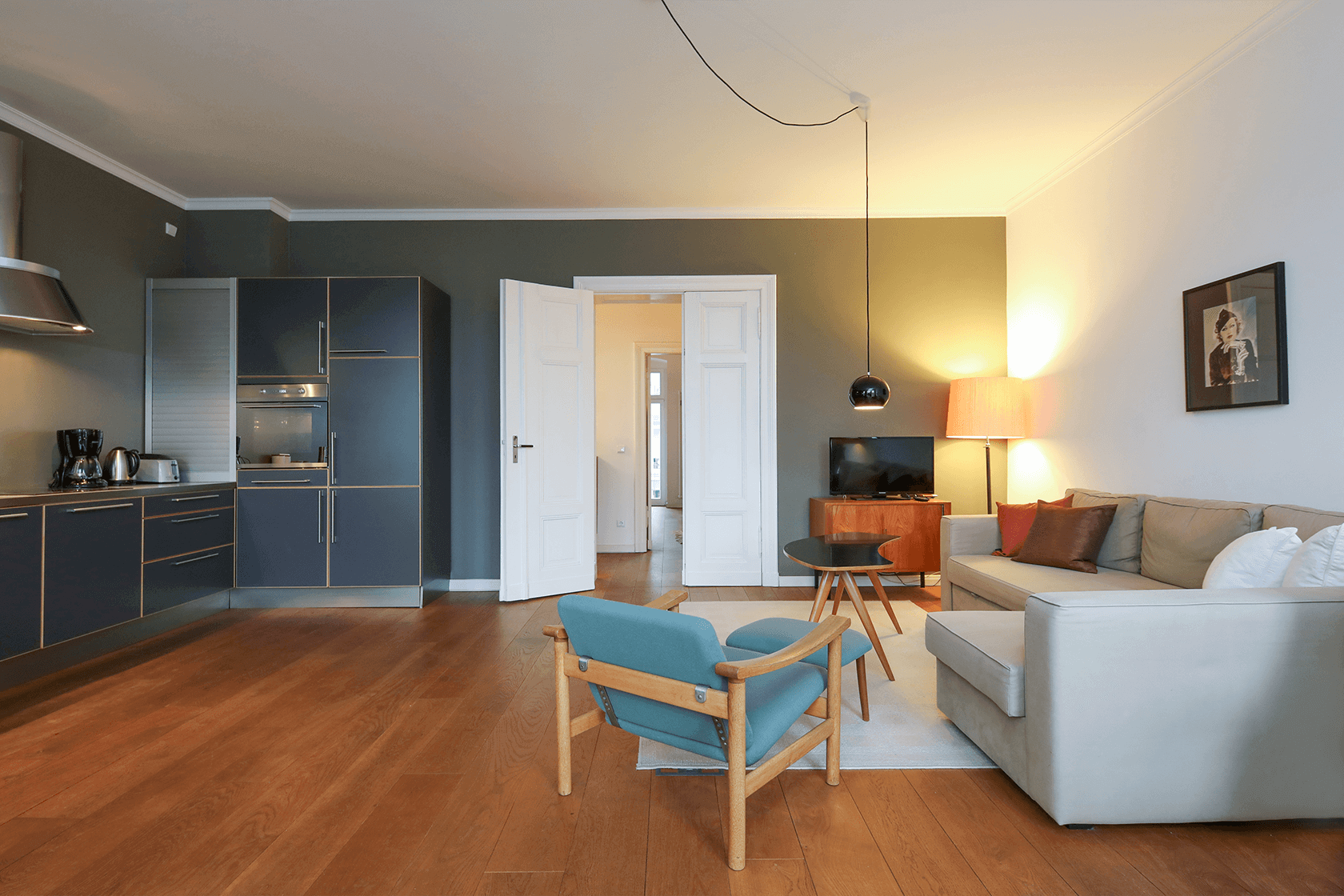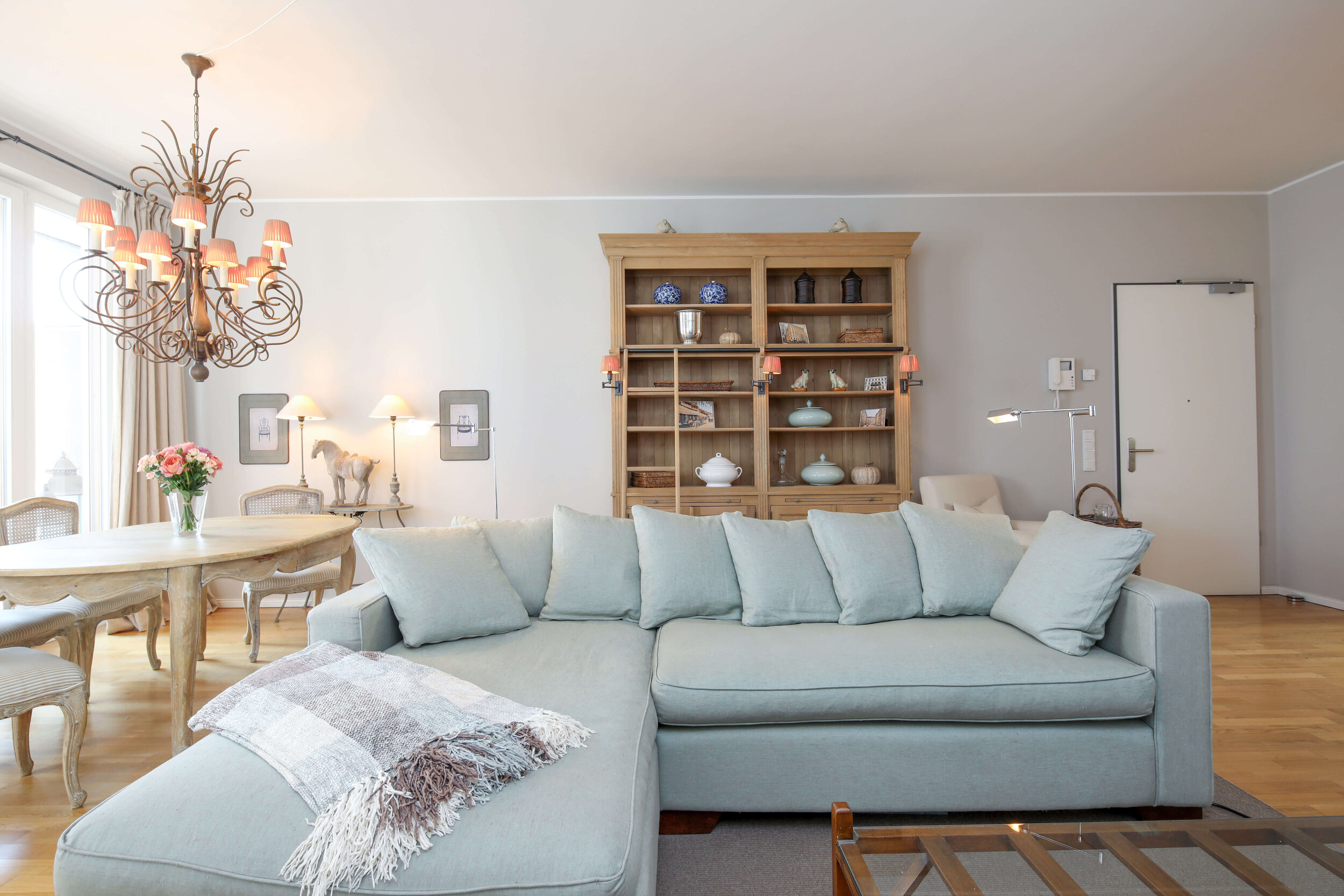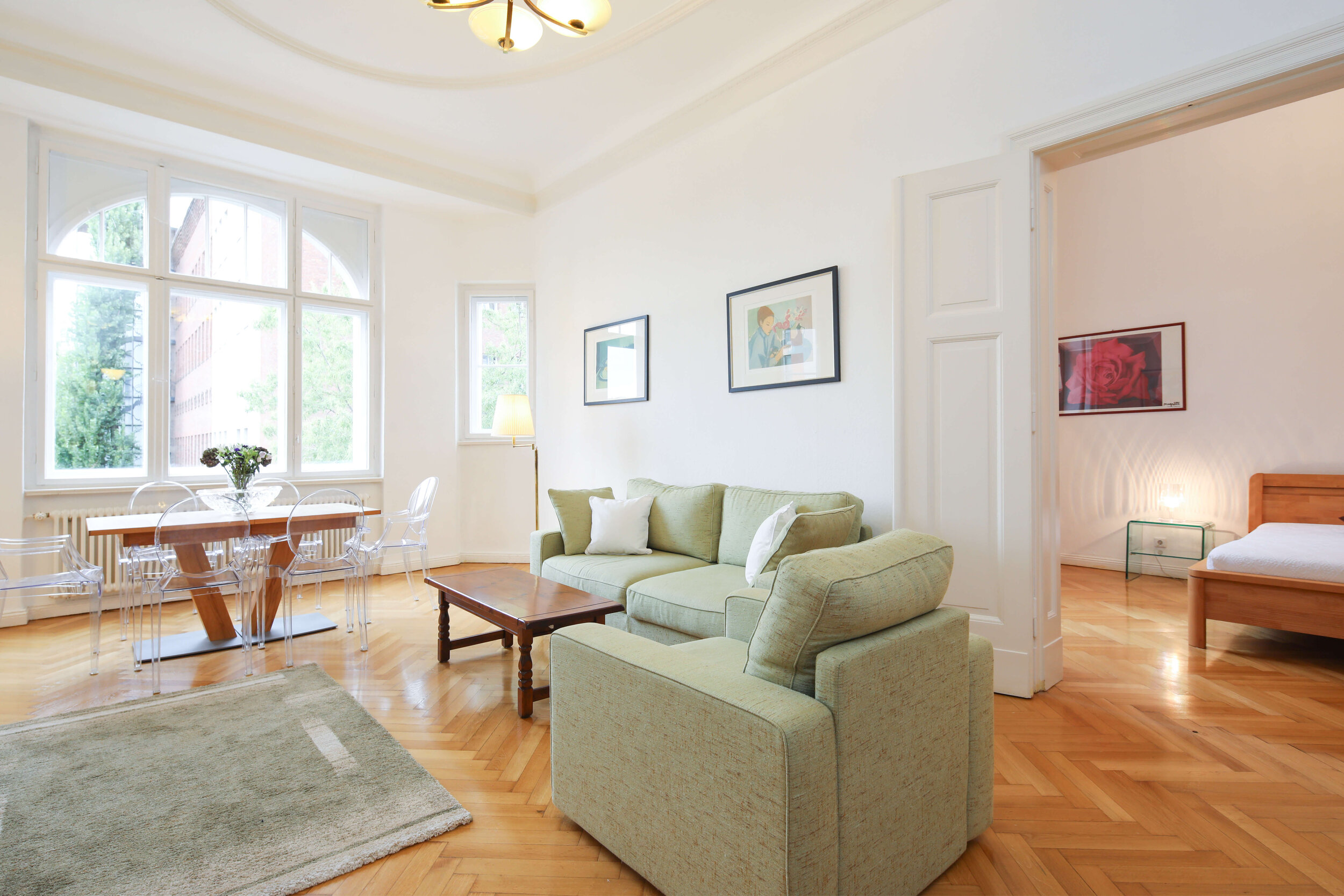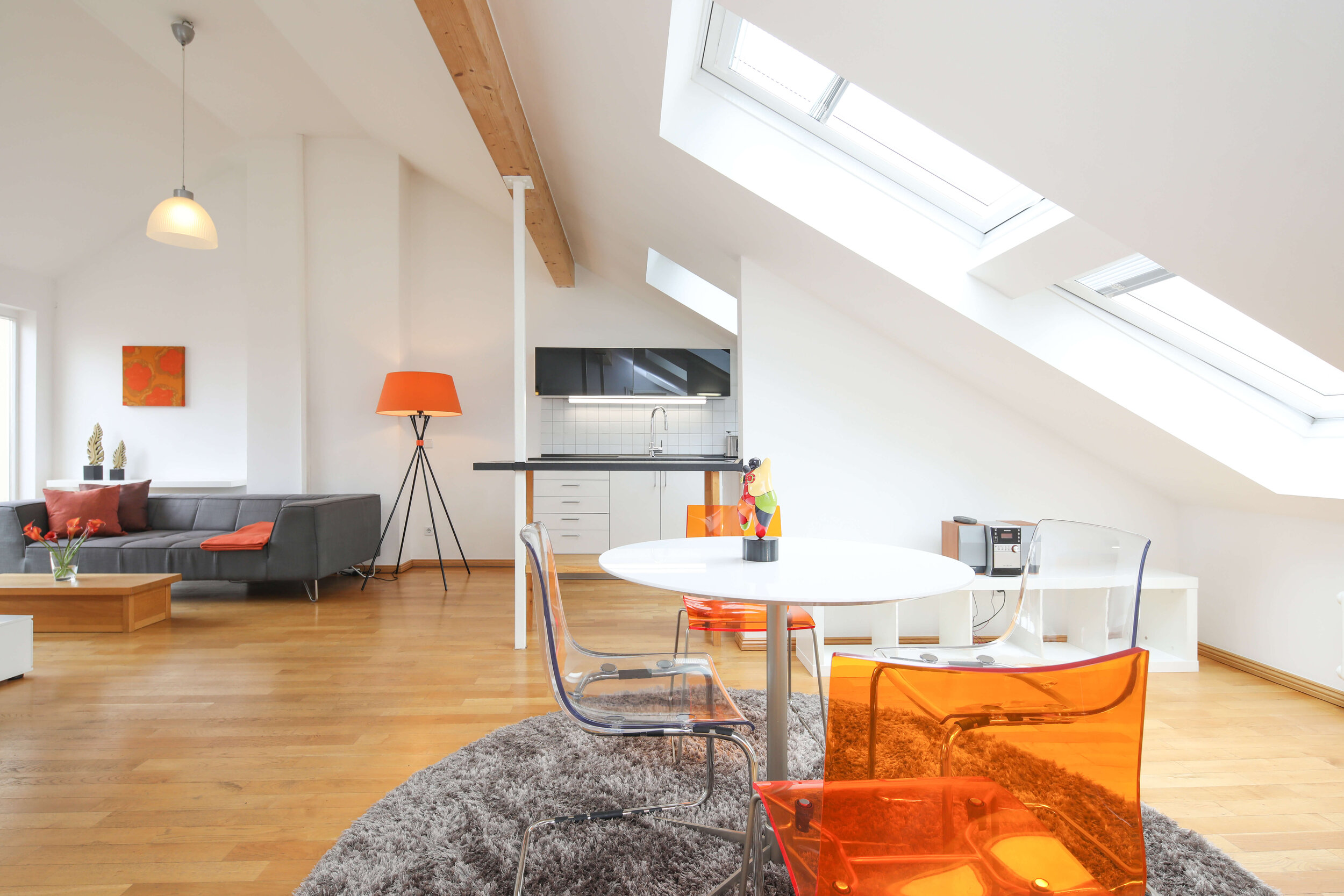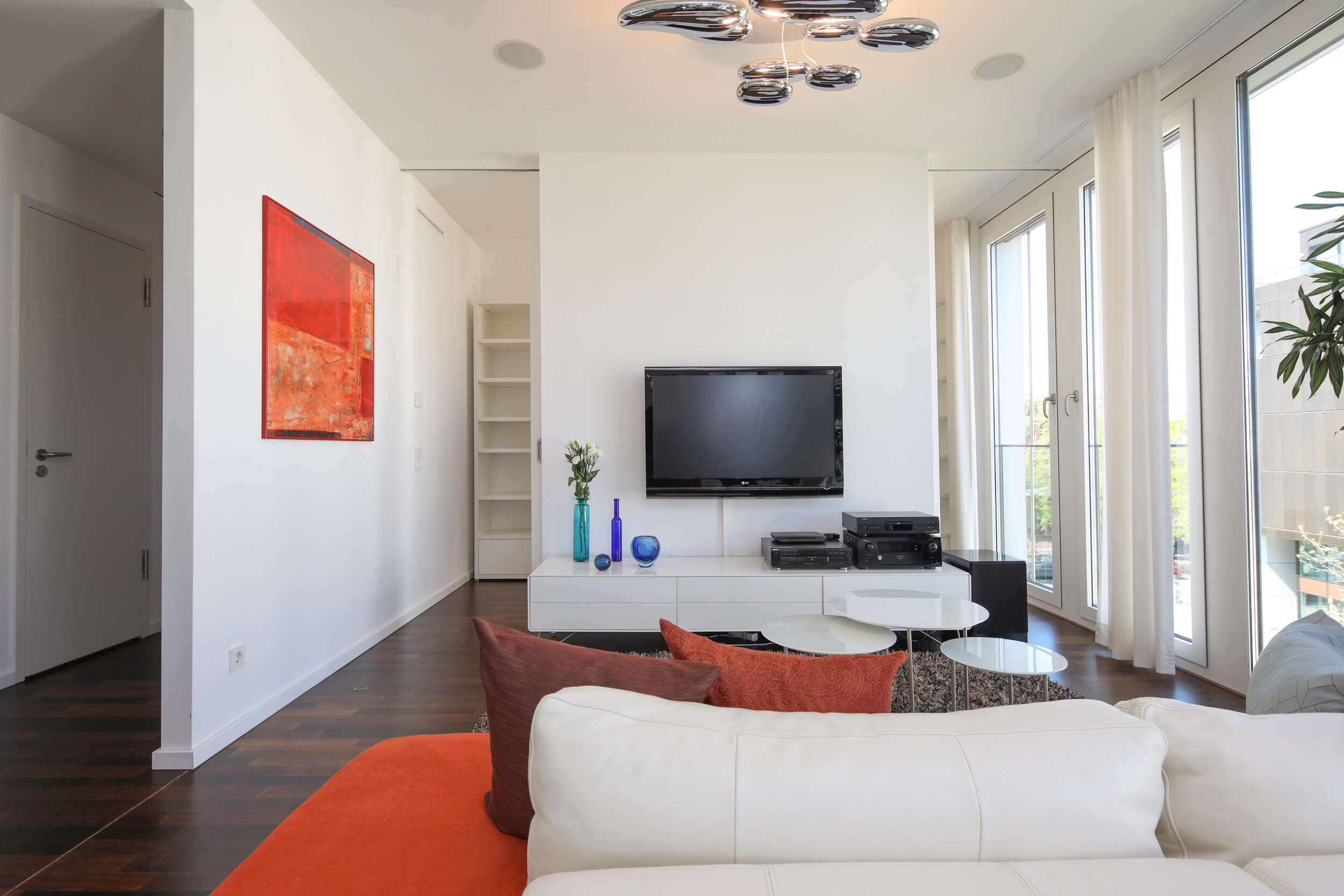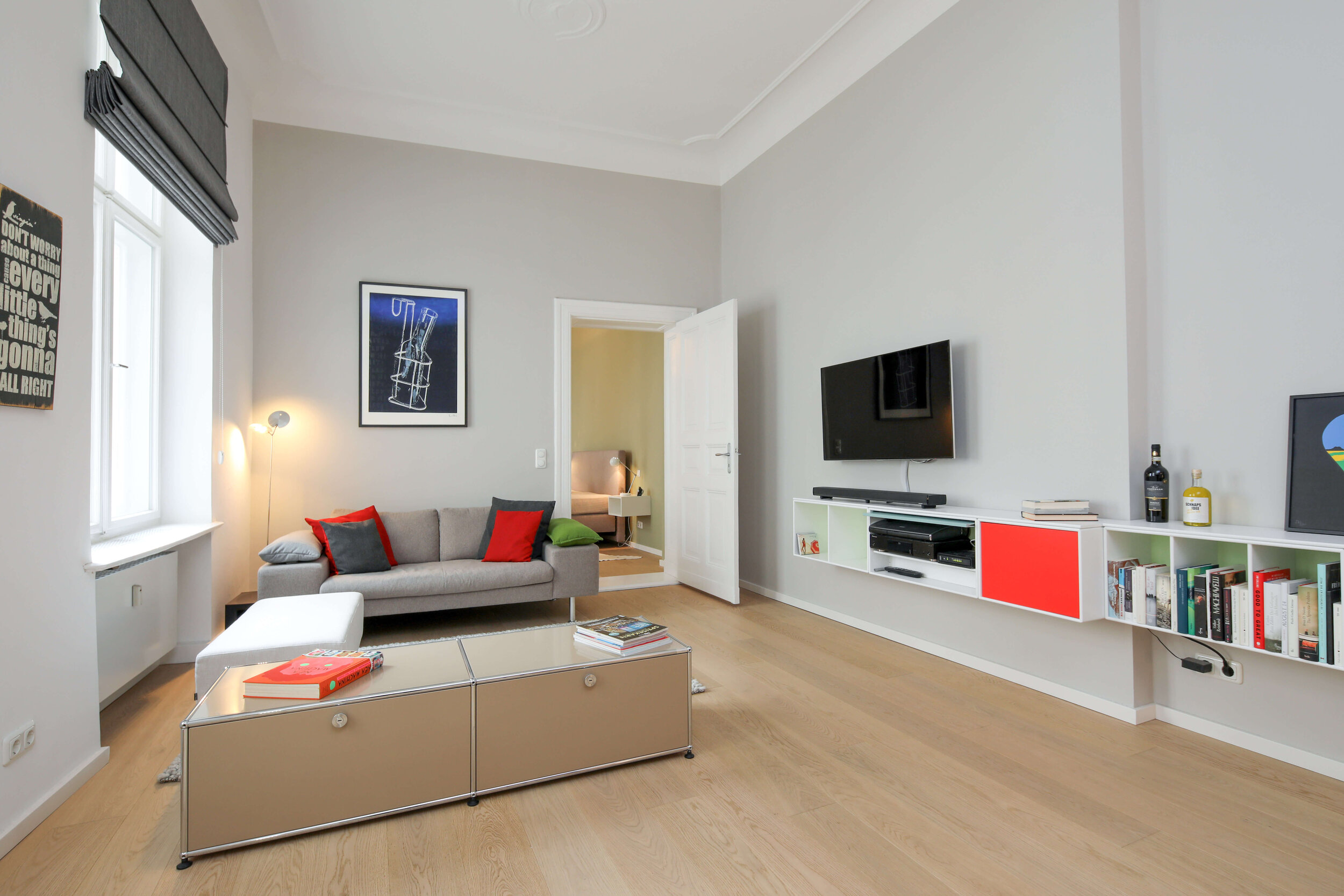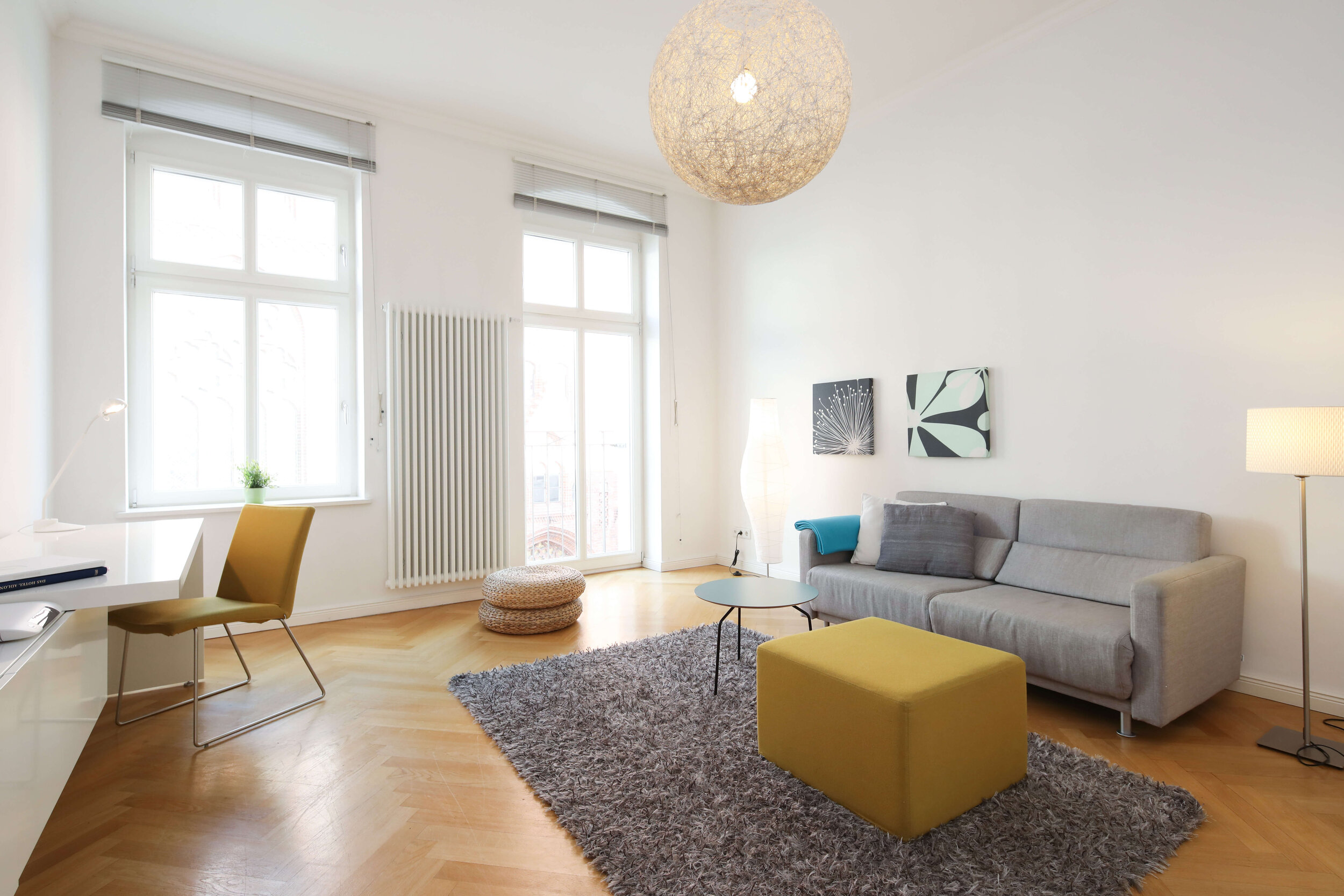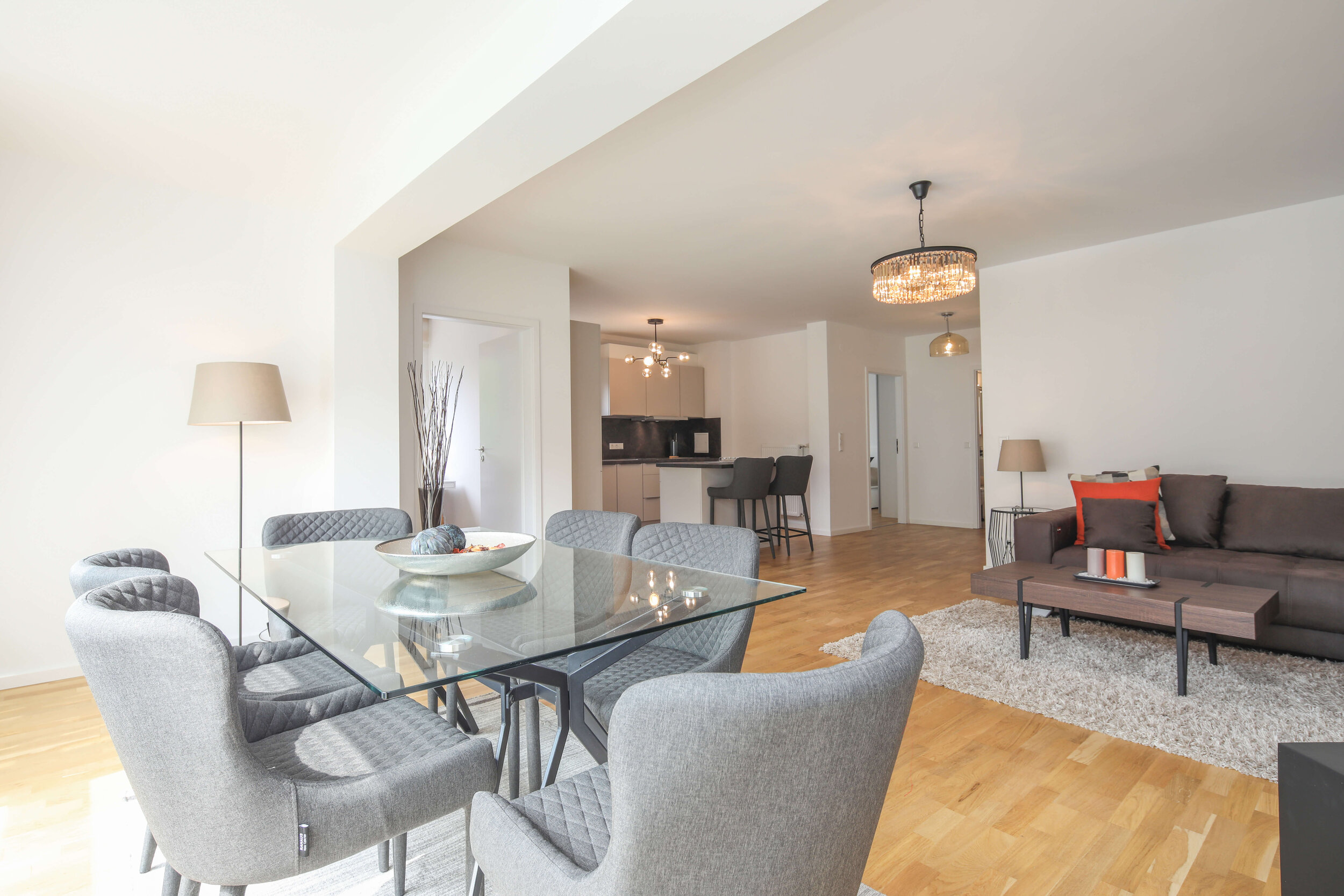 Prices for "Serviced
Apartments Berlin"
"Our pricing? Simple, clear, reliable."
We offer you independent Property Management in Berlin for your furnished apartment at fair prices. You have the choice of two service packages. You can expand these with various additional services. Thus we can individually cater to your needs and wishes. Costs are calculated according to staggered price brackets based upon your gross rent.
Some initial advice: We'll inspect your apartment and discuss with you all measures necessary for a successful handling of your property. For this we charge a basic fee of 150 €. This is dropped if you decide to take up one of our service packages.
Basic
package
12 % of the total rent, monthly
Basic
Package light
1 x 25 % of your first monthly rent
Additional
Service
according to expenditure of time